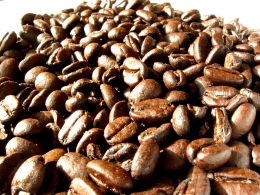 Consumption of coffee reduces the risk of developing prostate cancer, according to an American study, published by the Journal of the National Cancer Institute.
Study on Prostate Cancer and Coffee Consumption
The study included 47 911 men diagnosed with prostate cancer and 642 of these had a fatal prostate cancer. The researchers followed these men from 1986 to 2006 to monitor their coffee consumption (regular and decaf) every four years since the beginning in 1986.
Prostate cancer: 6 cups of coffee reduces the risk by 20%
Men who consumed six or more cups of coffee a day had about 20% lower risk of developing prostate cancer than men who did not drink any coffee at all. The risk of fatal prostate cancer was 60% lower with high coffee consumption. The researchers found that even decaffeinated coffee reduced the risk of fatal prostate cancer. According to the study, the link between coffee and prostate cancer, was not in the caffeine.
Prostate Cancer: The Antioxidants in Coffee are important
The researchers point out that coffee contains several biologically active components, including phenolic acids, which have an antioxidant effect and may affect glucose metabolism and levels of sex hormones. This means that coffee may be associated with a reduced risk of prostate cancer, due to these biological activities.
Furthermore, the antioxidants in coffee is also associated with a lower risk of Type 2 Diabetes, gallstones, liver cancer and Parkinson's disease, according to earlier studies.
Click here to read more on the study.