Lose Weight with Weight Watchers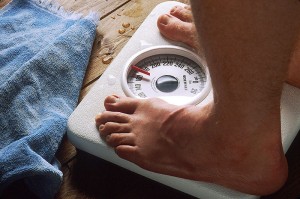 Weight Watchers is a diet that emphasizes on wholesome food, a balanced combination of whole grains, lean meats, fruits and vegetables, fish, poultry, eggs and dairy. Foods are assigned point values based on their number of calories, grams of fat and grams of fiber. You are allowed to eat anything you want as long as you stay inside your daily point limit. Weight Watchers has always focused on long-term weight management and a commitment to an overall healthy lifestyle. The program is based on four basic principles: eating smarter, moving more, getting support and developing better habits.
The Founder of Weight Watchers

Weight watchers were founded in 1963 by Jean Nidetch (1923 –), from Brooklyn. Jean Nidetch, suffered from being fat and described herself as an "overweight housewife obsessed with eating cookies". She had always been overweight and tried different diet pills but always gained back the weight she lost. When she was 38 years old she was 5'7″ (174 cm) and weight 214 pounds (97 kg). This was in 1961 and that was the year that she decided to do something different in order to lose weight.
She decided to combine a sensible diet and contacted several overweight friends and founded a support group. This system was successful and after only a few months the word had spread and about 40 women joined in meetings. By 1962, Nidetch had lost 72 pounds (32.6 kg), and now hundreds of people wanted to join the group. In 1963 she incorporated the Weight Watchers organization. In 1978, Weight Watchers was sold to the H. J. Heinz Company. Today it operates in 30 countries around the world. The organization helps members create a foundation to introduce healthier choices and physical activity into their lives.
Weight Watchers – Weekly meetings
Much of Weight Watchers' success is due to a support staff and keeping members connected to each other. Members can get support both online and at meetings in most communities. Weight Watchers invites members to weekly meetings conducted by a trained meeting leader. The meeting leader motivates and offers the group support through information about nutrition and fitness. Group sessions are held to support each other with similar experiences. Before every meeting each person checks their weight privately.
Weight Watchers – Eat smarter with The Point System

If you follow the Weight Watcher diet you don't have to eat less. The Weight Watcher diet helps you to eat smarter. No foods are prohibited. Instead, each food is assigned "points" based on its calorie, fat and fiber content. Each member has a target Daily Points Range, calculated based on their body weight and activity level.
The Point System allows dieters to eat whatever they want. Research has been done to find out how to make every point count and still provide good nutrition while keeping hunger at bay. The Point System helps you learn to get more value out of what you eat by making healthier food choices. Here are some examples:
1 cup broccoli: 0 points
1/2 cantaloupe: 2 points
1 small bean burrito: 5 points
1 6-ounce steak: 8 points
1 3-ounce grilled chicken breast: 3 points
1/4 cup regular creamy salad dressing: 8 points
1 slice bread: 2 points
1 ounce chocolate: 4 points
1 scoop vanilla ice cream: 4 points
Weight Watchers – The Momentum Plan

The Momentum Plan is based on the Weight Watchers point system, but focuses on eating more filling foods rather than counting points. The Momentum Plan helps members avoid hunger. Filling foods such as popcorn, broccoli and whole wheat pasta are identified with green diamonds and dieters are encouraged to eat them.
Weight Watchers – Web Site

Weight Watchers also have an online community at weightwatchers.com where members can find recipes and fitness recommendations. The web site includes several useful diet features and tools, including recipes, calorie calculators, restaurant guides, meal trackers and more.